The general purpose of Development Charges By-law 2020-026 as amended, is to recover the capital costs associated with residential and non-residential growth within the Township of Mapleton. The Municipality is empowered to impose these charges via the Development Charges Act. 
NOTICE February 13, 2020 : The updated 2020 Development Charges Background Study is now available for public view.
Schedule of Development Charges for Township-wide and Urban Serviced Areas
A list of the municipal services for which development charges are imposed and the amount of the charge by development type is as follows: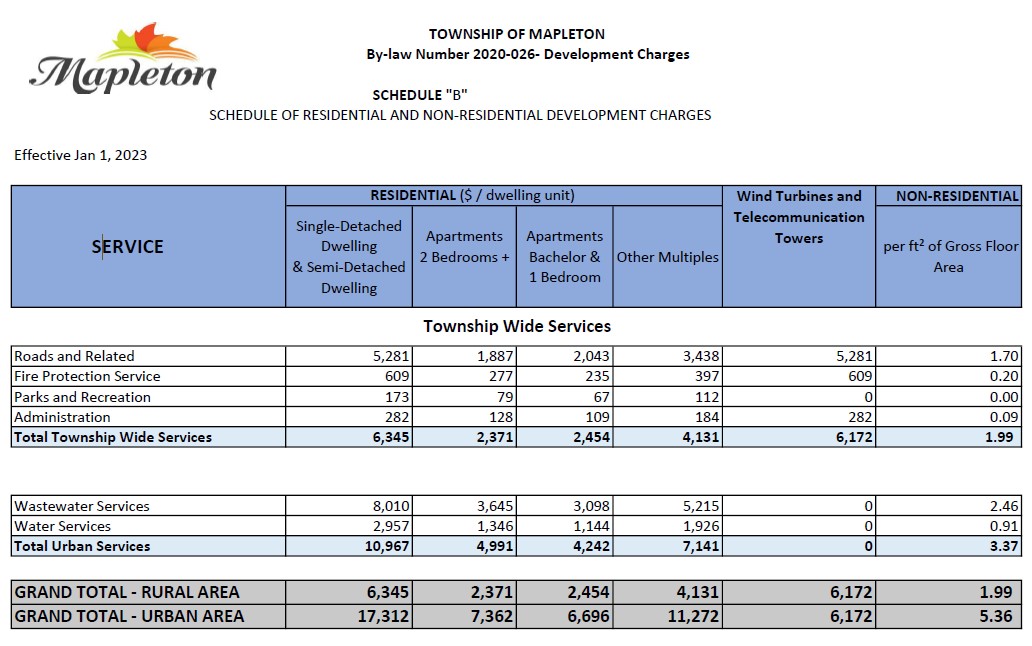 County of Wellington and Upper Grand District School Board Development Charges may also be applicable. 
Treasurers Statements :
Indexing: Development Charges imposed pursuant to the by-law shall be adjusted annually, without amendment to said by-law, on the first day of January in accordance with the prescribed index in the Act.